Sleight: GPCv18 Edition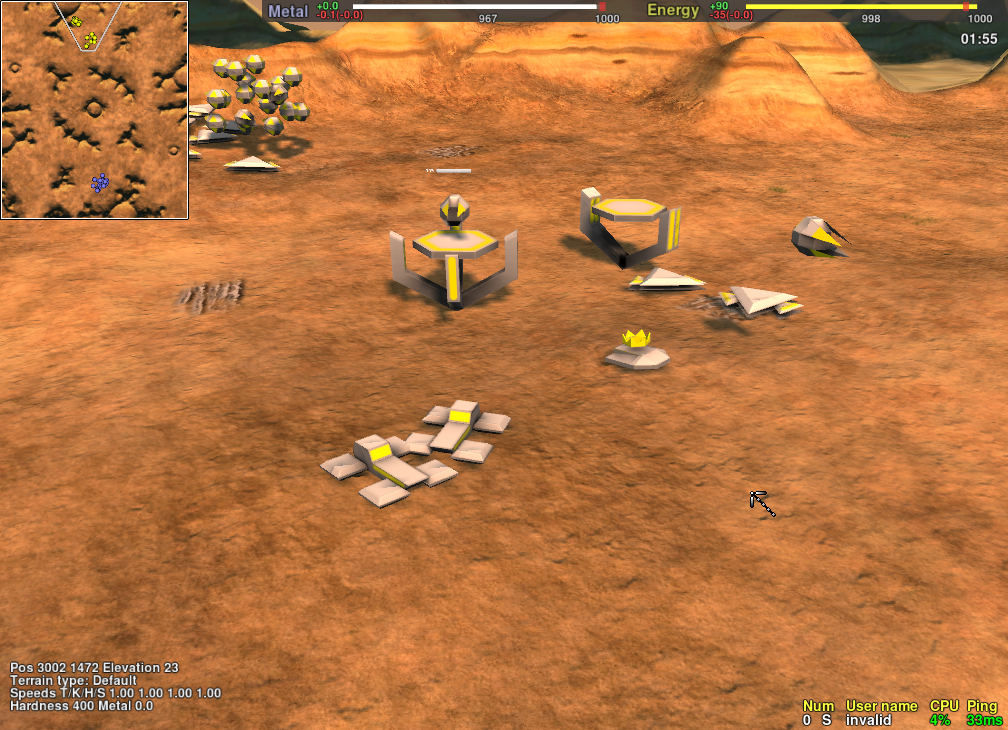 Well, my previously unnamed strategy game is now complete.
The Game Prototype Challenge themes this time around were "Homelessness" and "Magic". And I was flailing around with various indistinct mashed-together ideas, until I decided "strategy game". And at that point, both themes slotted neatly into place.
For a strategy game, "Homelessness" could be implemented as a game with no fixed main base, mobile factories, and a real disadvantage if you stay predictably near your start point.
And "Magic", well, in the real world magic is just sleight of hand, and playing with people's expectations of where things are. So a strategy game with real illusionist magic would be a game with lots of cloaking and lots of decoys.
Add in my previous experience with the Spring game engine, and we have the game Sleight.
Maybe I should dig out my other big Spring-engine strategy game, Static Friction, and finally get that thing finished off. I've got a bit of time before the MidSummer Jam Week…
Downloads:
Windows
SDZ – to run this, you'll need the Spring Engine already installed.