The Crown Of The Rectangles: Ludum Dare Edition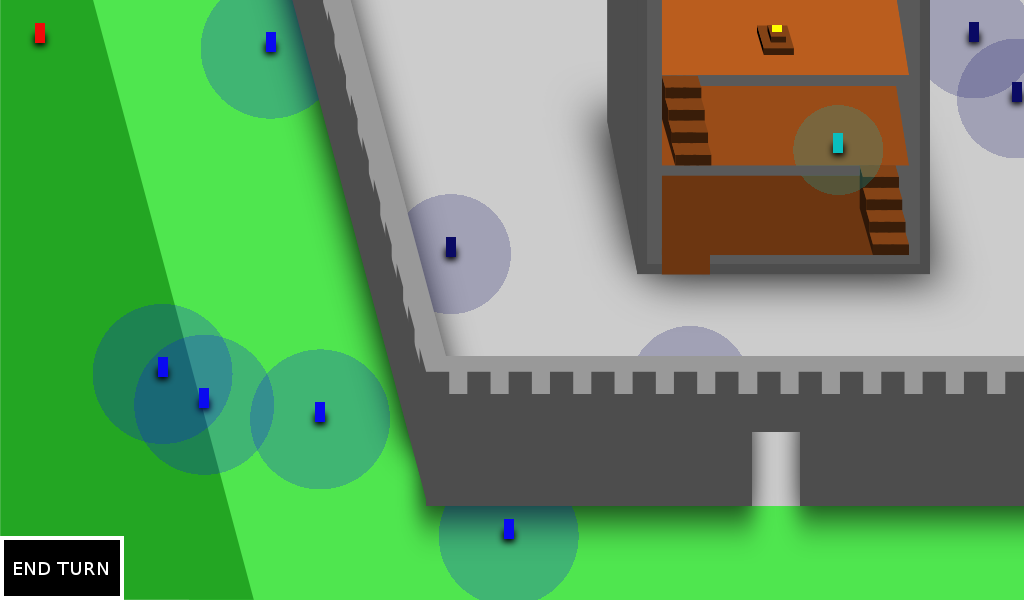 A simultaneous-turn-based stealth game.
Your task is to steal the Crown from the keep of the castle, then escape to the dark green grass. Click on the ground to choose a destination, click the "End Turn" button to move. Avoid the guards – the more they see you, the faster they get and the further their visual range gets. Good luck!
This game was made in 24 hours (is that a half-ludum or a double-ludum?) at the Manchester Game Jam meetup. It was made on an implausibly small netbook, so the Screen that the Entire Game is on is only 1024×600. My midi keyboard has mysteriously stopped working, so no audio for this game.
---
Downloads:
Windows
Source – Love2D archive. To run this on Linux, install Love2D, then run "love CrownOfTheRectangles.love".