Sonar Pong: MiniLD Edition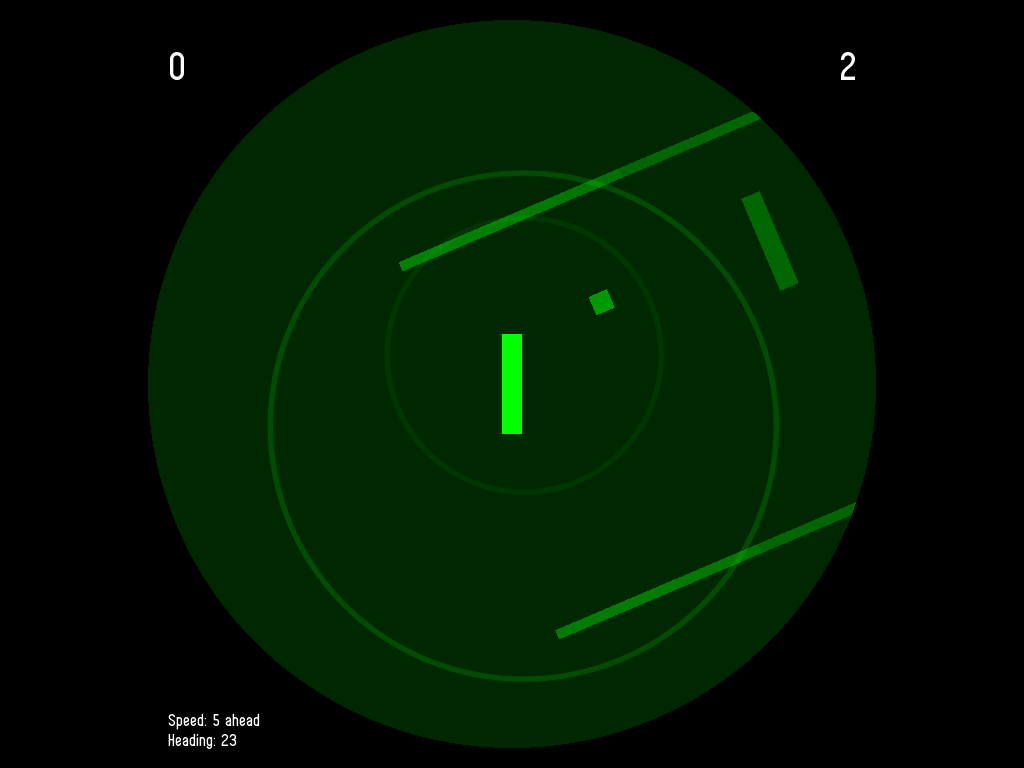 Feels like a while since I last released a game… I've been working on some larger projects, which I'm not going to say anything about because they'll probably never see the light of day.
But for now, here's a game for a Mini Ludum Dare. The given theme was "Pong", so I decided to interpret the theme in two different directions at once – and make a submarine version of the game Pong, where you use sonar to detect your opponent, and the ball.
Controls: Arrow keys to steer, space to ping with your sonar.
---
Downloads:
Windows
Source – Love2D archive. To run this on Linux, install Love2D, then run "love SonarPong.love".