In Progress: Fallen Vega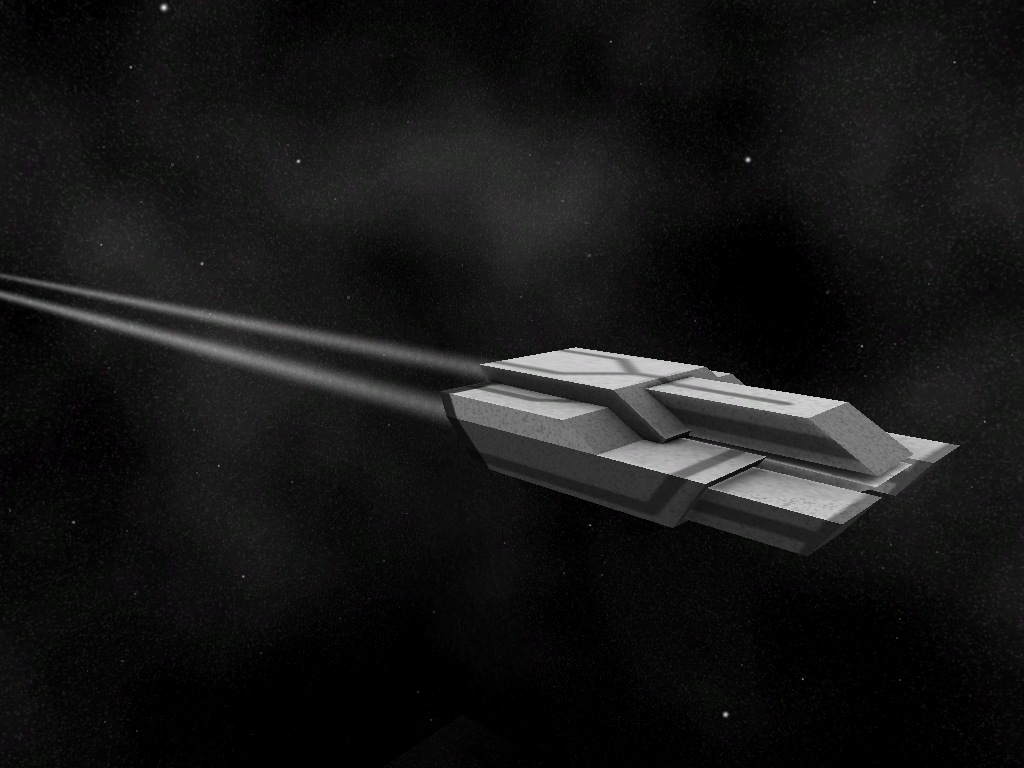 Well, we're now halfway through February, and I've made a start on this month's game.
This month's OneGameAMonth theme is "Sound". So I've decided to scrap my previous February plan, and concentrate on getting a big dramatic orchestral soundtrack done, and then quickly hack together a game to use the soundtrack. I'm also planning to release the soundtrack as a February Album-Writing Month album.
Progress so far: eleven tracks (31 mins) of music done out of the fourteen I need, so I'm ahead of schedule. I also have some spaceship models, a 6DOF controller, and some vague plans for a 6DOF space shooter strategy game.
The trouble I have now, is that I've hit a monochrome look that I like a lot. But if I make a strategy game, I need some way of telling the two sides apart, and I can't use colour without changing the look. Decisions, decisions…