Idea: As-Yet-Unnamed Office Building Game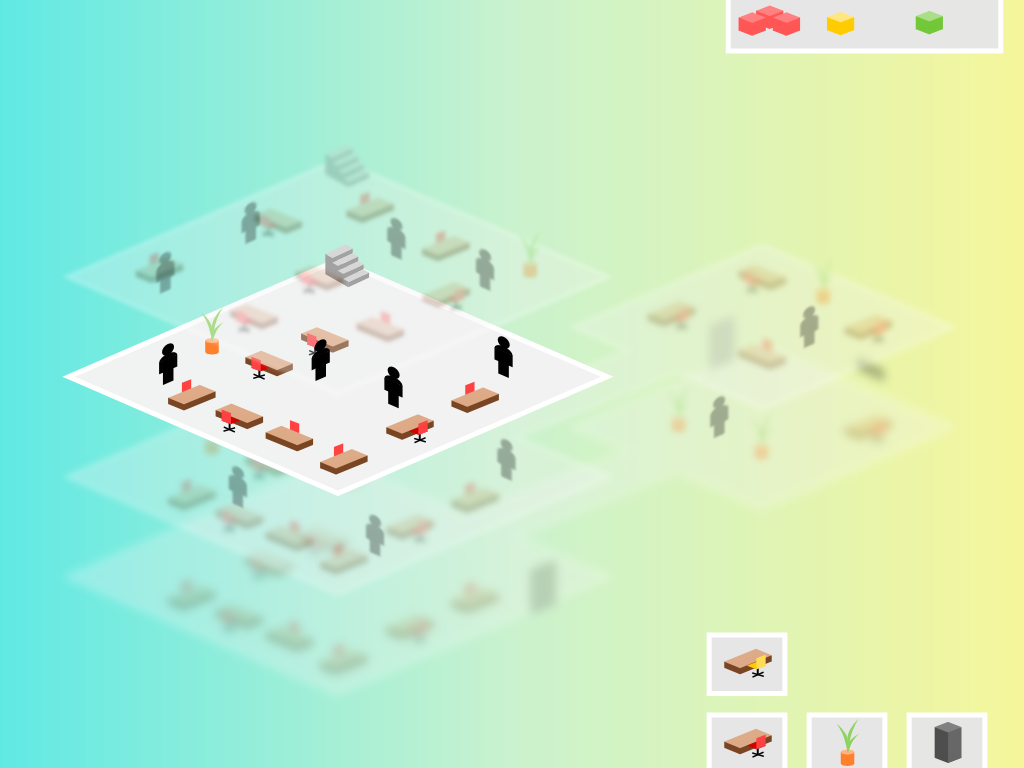 Two more game jams are upon us. There's the Midsummer Jam Week, with the theme 'Growth' and subtheme 'Secrets'. Then there's the month-long No Future Contest, with the theme 'Au Travail / Work It!' and various intriguing challenges.
And I've decided to attempt both at the same time, with one game about growing a business.
The plan is to throw together a rough playable prototype this week for MSJW, then expand on it for the rest of the month until I get distracted by Molyjam. My time this week is already fairly limited, especially this weekend, but I'll see what I can do.
As for gameplay, things are still a little fuzzy. I'm vaguely thinking of something Theme Hospital-ish, with new levels of the building being unlocked as you progress, but still not many ideas for actual mechanics. Meh, I'll figure those out as I go along.
Wish me luck!