I Have Minions: 2nd April Update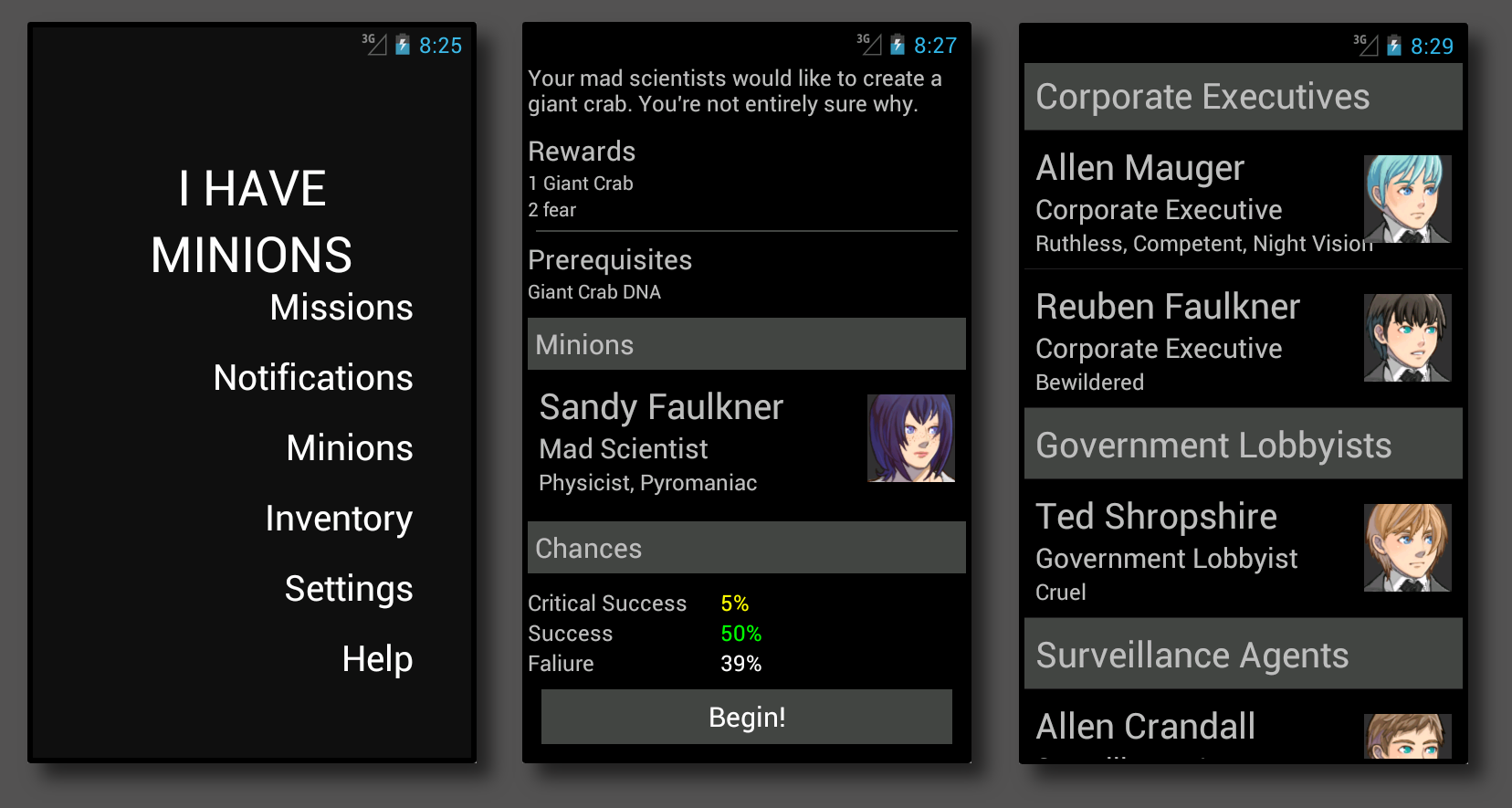 Yesterday, I announced that I was working on an Android game, I Have Minions.
Yesterday was also April Fools' Day.
Today is 2nd April, so today I can reveal that I Have Minions was, in fact, NOT an April Fools' Day joke. And also, it doesn't look like I managed to double-bluff *any* overzealous skeptics, which is a shame. Ah well.
I Have Minions was originally planned as my October Challenge candidate for last year. I didn't manage to finish I Have Minions before the end of October, but I have a bit of time between now and Ludum Dare, so I've decided to revisit a few older projects.
And – although I hate to set release dates – it's looking as though I'll be able to get a prerelease version of I Have Minions out before the end of the month. Fingers crossed…