Elephant in the Room: Ludum Dare edition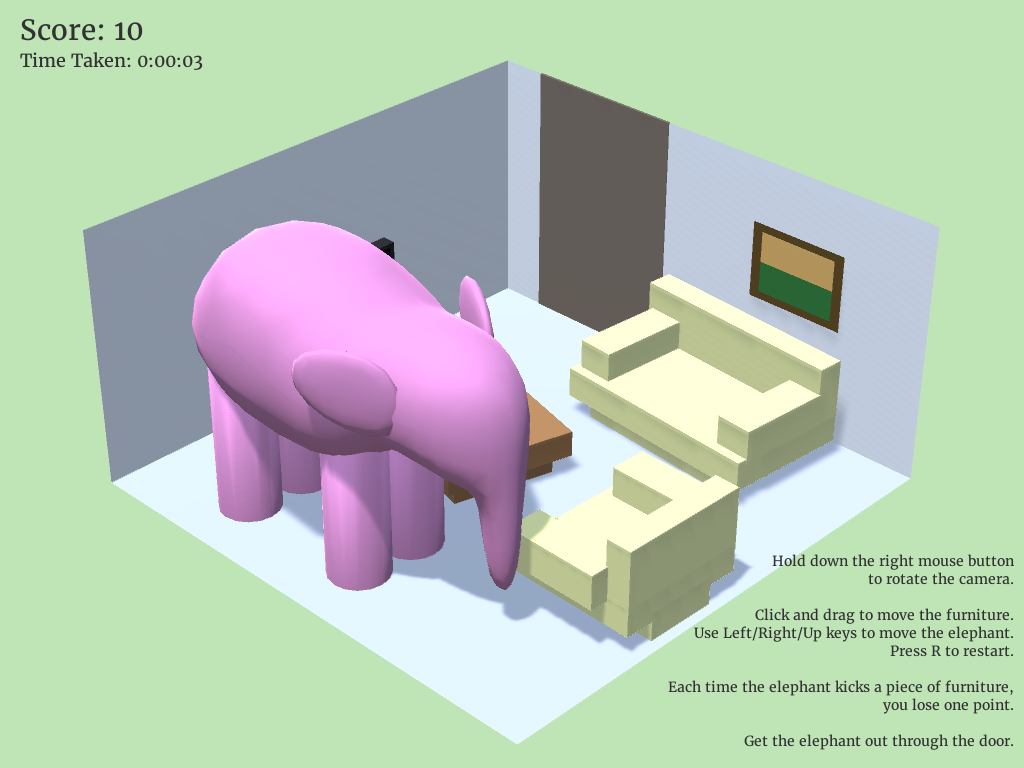 This Ludum Dare's theme was "One Room". So I put an elephant in it.
Your task is to carefully navigate the elephant out of the room through the door, without it causing irreparable damage to any of the furniture. (Damage caused by wantonly flinging furniture out of the way of the elephant is perfectly fine, though.)
Click and drag to move the furniture; use Left/Right/Up to move the elephant. Hold the right mouse button to rotate the camera. R to restart, ESC to quit.