Sketch: Vaguely Homeworld-ish Game UI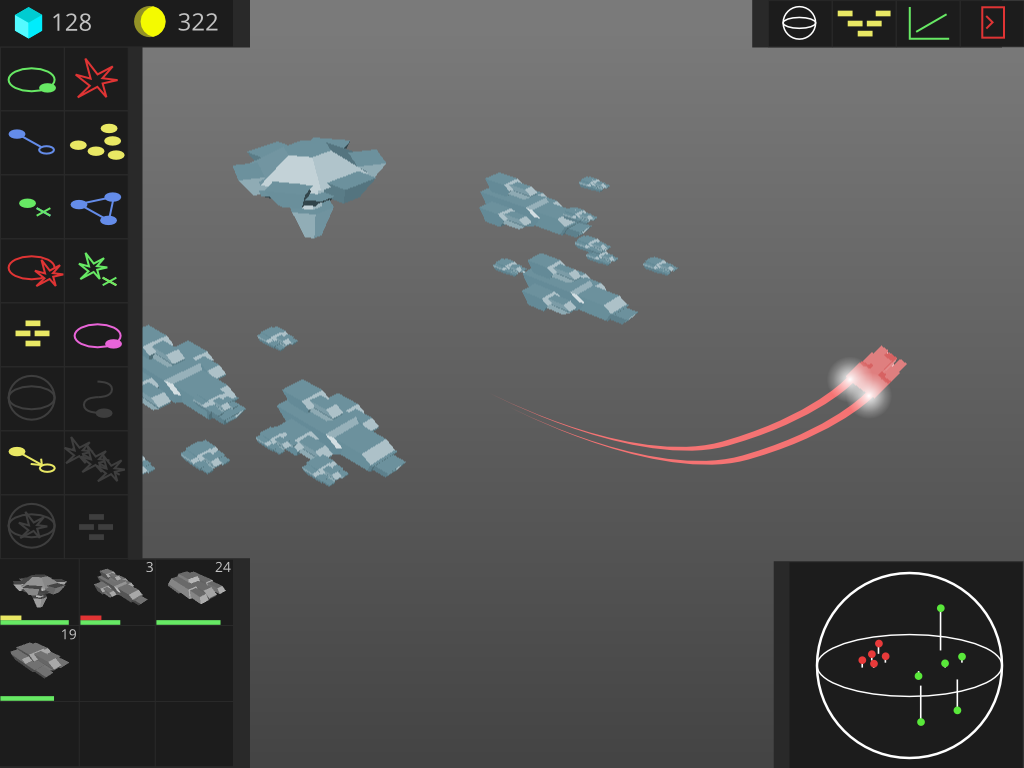 I've been toying with the idea of making a Homeworld-style space strategy game. I've thrown together a sketch of a possible game GUI in Inkscape.
I like the minimalist GUI style, but the trouble is – it only really works well if the rest of the game art style is similarly minimalist. Which works well with plenty of 2D games, but isn't really suited to a Homeworld-style 3D strategy game. Ah well, still useful practice.