Sketch: Another Homeworld-ish Game UI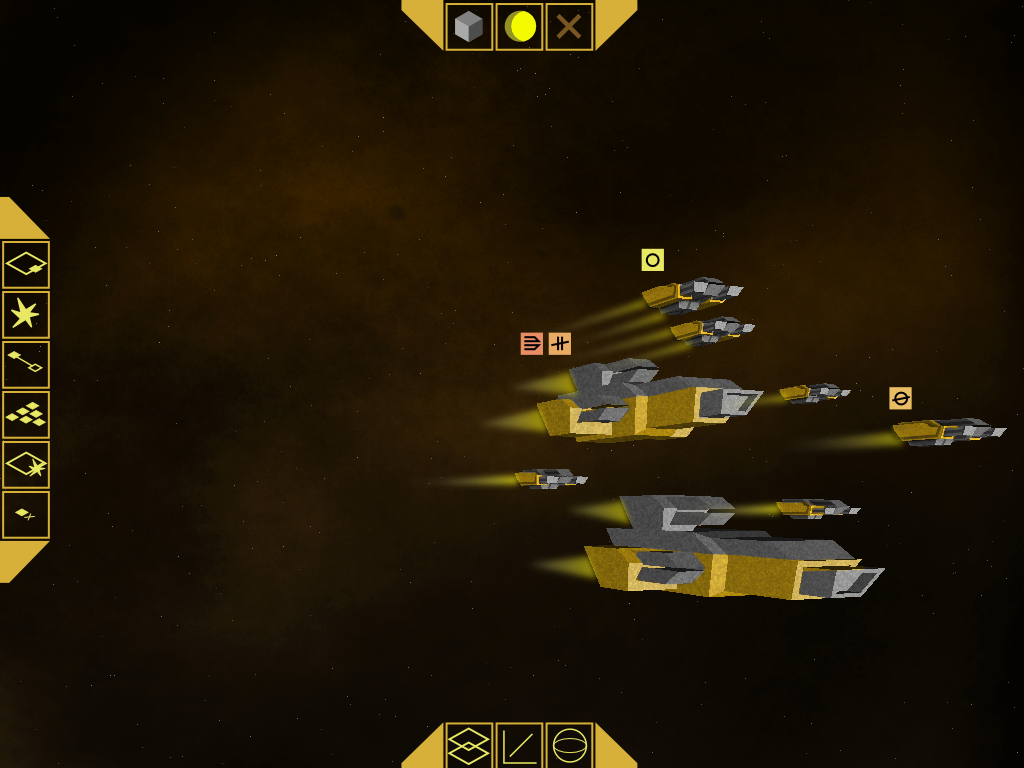 After being distinctly not-happy with the last Homeworld UI sketch, I've done another one.
Yes, I've been playing a fair bit of Deus Ex Human Revolution recently, how could you tell?
It's pretty late now – I'm going to be distinctly sleep-deprived tomorrow – but it's been worth it. I much prefer the look of this game, maybe I'll actually make it one of these days.