One Ludum Dare, two games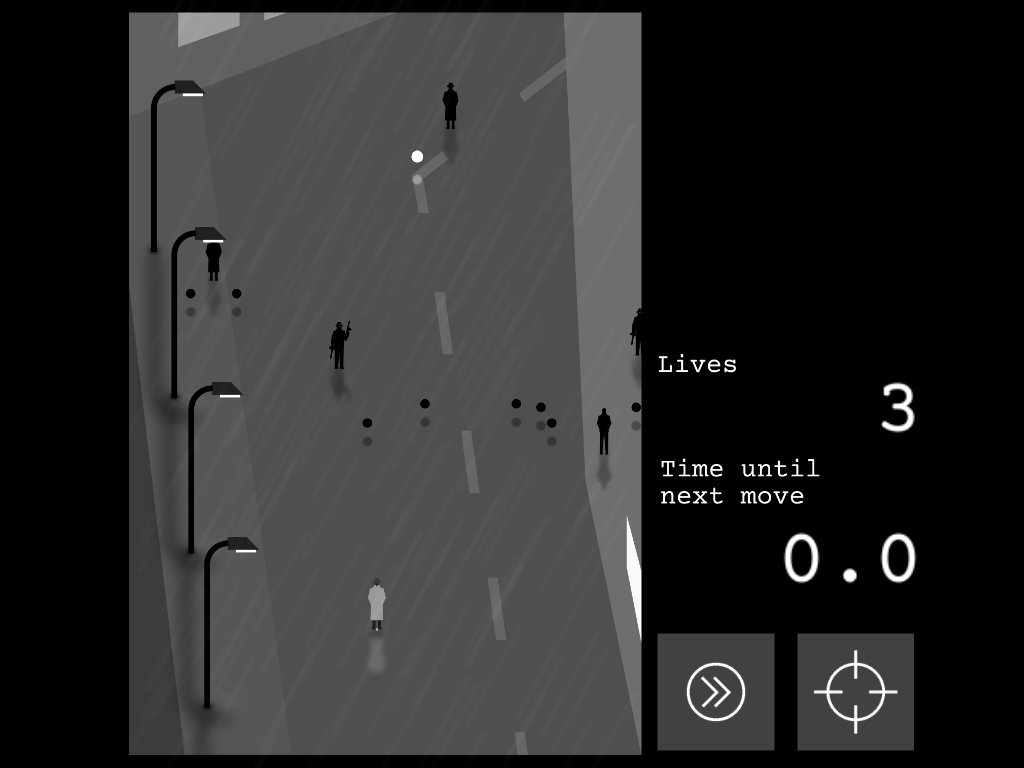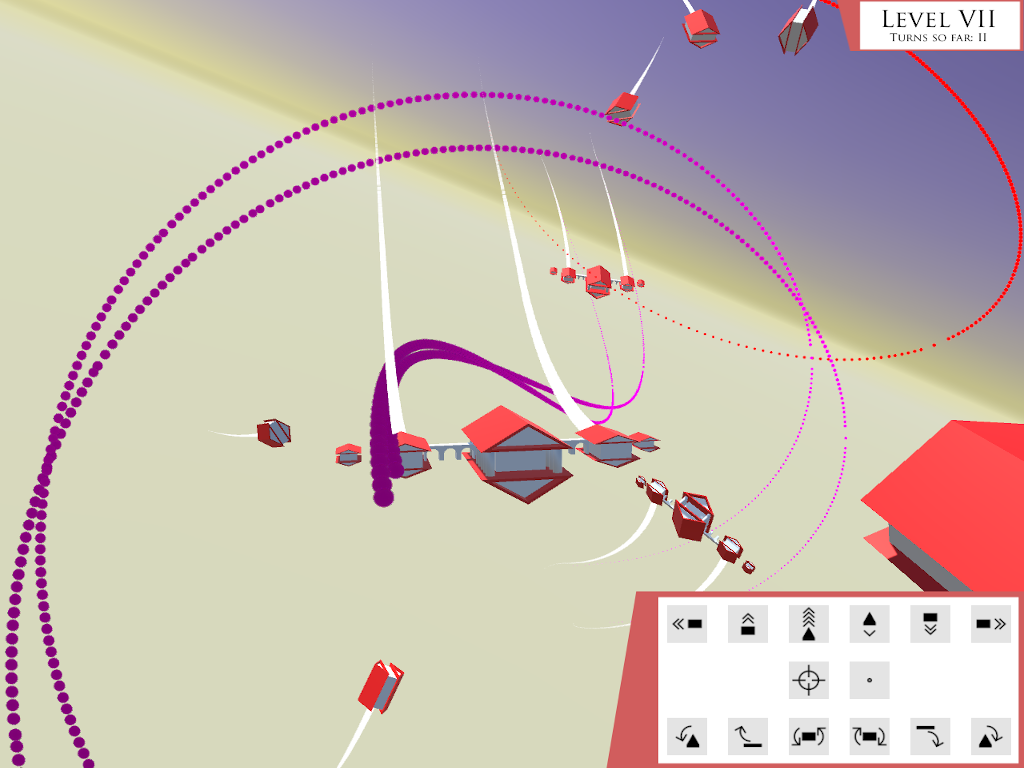 This Ludum Dare, while I was waiting for the rest of the Dark Field Games team to arrive so we could get started, I sketched out a couple of game ideas for the newly announced theme – "Combine Two Incompatible Genres". We decided to use the turn-based vertical-scrolling-shmup idea for the team game, so I spent Saturday on that – making the artwork, hacking together a decent-looking rain effect, finding some suitably atmospheric royalty-free music to use, and generally working on getting the atmosphere right – while JDWalker and Cosmosquark handled all the coding and gameplay.
Afterwards, though, I thought about those other game ideas I'd sketched out, and decided to code one of them up in the remaining 24 hours. So that's why I also have a turn-based six-degrees-of-freedom space shooter set in Ancient Rome.
---
Two Second Detective
The back alleys of Fain City are filled with criminal types. But tonight is especially unusual.
You control Detective Bob in a top down turn based vertical shooter. Shoot the bad guys and look out for suspicious activity!
The music is Mystery Sax by Kevin MacLeod.
Downloads:
http://sasha.sector-alpha.net/~cosmosquark/LD41/two_second_detective_windows.zip
---
Etiam in Aeri
Controls:
Hold the right mouse button to rotate the camera. Click the buttons to control your villa. Press Esc or Space to restart the current level.
Buttons:
Top row: Strafe left / Thrust up / Increase speed / Stop / Thrust Down / Strafe right
Middle row: Fire / Do nothing
Bottom row: Yaw left / Pitch up / Roll anticlockwise / Roll clockwise / Pitch down / Yaw right
…not that you really need to know those. I'd say it's much better to learn what they all do by trying things out.