Graphs Go Up And Down: Github Game Off Edition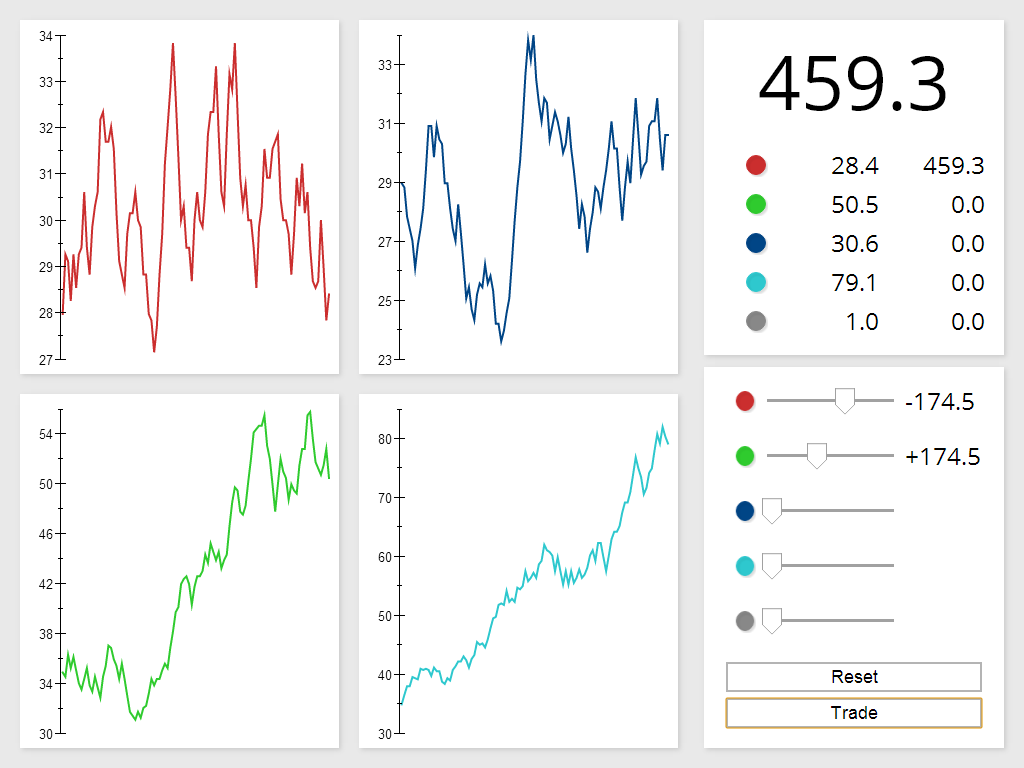 Bitcoin's in another upward swing at the moment. And while I've been watching and waiting for the inevitable bubble collapse, I've realised – watching the graphs drift past is actually kinda fun. So when I found out that the current OneGameAMonth and Github Game Off themes are both "Change", I knew what I had to do.
My original plan with this game was to have one single server with one set of constantly-running graphs, and a multiplayer login system that you could use to buy and sell on over long periods of time.
Alas, it turns out – although the framework I'm using can run as a single server process, or run as part of a preexisting web server – it can't do both at the same time. I've decided to go for the web server option, even if it means each browser session gets its own set of graphs.
With thanks to the people at Sector Alpha for putting up with my occasionally crazy server requests.
—
The graphs represent the prices of four different commodities (or maybe currencies, or possibly just colours) going up and down over time. Use the sliders in the bottom-right box to buy and sell. Spot patterns, trade wisely, make money.
Play online: http://sasha.sector-alpha.net/~ptsnoop/graphs/graphs.wt